Mr. You're Worth It
9 Things You Should Ask EVERY Speaker Before You Book Them
Updated: Jun 16
Hey!
I remember working in Student Activities. I wanted to do my best to hire someone who would be great for our campus and be easy to work with while delivering what they promised. That can be difficult which is why I put this short list of questions together that you should ask every speaker before you book them.
This will help you set the expectation from the very beginning and let them know what they should be doing to maximize the experience and help your audience achieve their overall goals. This will also help you get the most bang for your buck.
We have left out the "how much do you cost?", because we know that will be a question that you will definitely ask and sometimes we let that question get in the way of what you will receive. Most, if not all speakers are open to negotiating and being flexible, so why not get the speaker you want? Going with a speaker just because their fee or quote is cheaper is generally a recipe for a lesser experience. If you find someone that you like, before you close the door on a speaker because of their fee, ask them if their fee is flexible while also seeing if you're able to collaborate with another office on campus.
9 Things You Should Ask Every Speaker Before You Book Them:
1) Are there any bonus materials, ongoing learning or continuing education materials for our students/staff?
Me: Absolutely. You'll receive access to Mental Flight School and a host of additional materials.
2) Do you have a book that goes with the program?
Me: Yes, Mindset Secrets, The Art of Being a Super You, What You Think But Never Say & The SALSA Life
3) Do you help make marketing materials for the event?
Me: Absolutely, we will create 1-3 pieces of marketing material to use leading up to the event.
4) What makes you the best speaker for our event?
Me: I'm your best option because I will ask and research your needs and problems you want to be solved and helped before giving you what I think you want or need. Your audience will have an experience coupled with a conversation and not just someone talking at them.
5) How do you engage, entertain or educate your audiences?
Me: I make sure everyone is seen, heard and understood. Connecting, interacting and checking in with my audience is at the core of my presentations before we get started. Once we connect those 3 pillars fall into place.
6) Have you worked in higher education/corporate before?
Me: Yes, I worked in higher education & as a Process Improvement Consultant for several years before becoming a full-time speaker/trainer and have been speaking/consulting professionally for 15 years.
7) What will staff and students remember most after your presentation?
Me: First of all, they will be thanking you! They will remember clearly that "they're good, they're great, and they're worth it." They will definitely feel good and empowered but beyond that, they'll have tools that they can implement themselves to take control of what they can control.
8) Are you just as engaging virtually as in person?
Me: Absolutely. If we are virtual, I'll make sure lighting/sound/music and connection are great. The only noticeable difference is I would be on screen, but the energy, connection and content would be equally effective.
9) What's something I should ask that I haven't?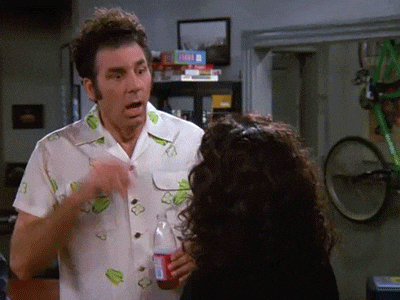 Me: You should ask me if my experience is worth the investment.
The answer, it absolutely is. I'm certainly not the cheapest, but I am committed to providing an amazing experience and am one of the best. I'm not a cost, I'm an investment because you and your audience get something of greater value in return. You'll receive a greater sense and understanding of peace, love, health, wealth and happiness along with a long lasting practical action plan.
There are other questions you can definitely ask; however, these 9 will let you know if you're working with someone who is ready to meet your needs and make your job easy. Speakers should make you glad you brought them in and made you look like a rockstar!
I hope you enjoyed this & it's helpful to you or a colleague.
Stan II
(I'm interested in more info about Stan)